As usual I am hanging out at my favorite online hangout space, reddit when I come across the best discussion since the Man with two penises AMA. Reddit users were asked to sum up their first sexual experience with a  SFW GIF. As you can imagine, awesomeness follows. These non-offensive (yet weirdly suggestive) GIFs seem to sum up that awkward moment perfectly.  I've collected some of the best ones here. You're welcome:
Can you feel it yet?
The buildup
What to do with your hands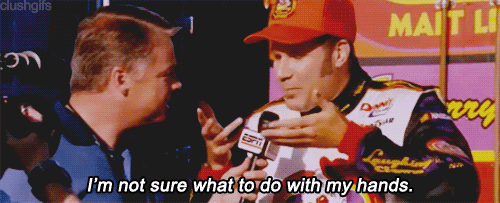 Where's that hole…
The teeth
Is this right?
Trying your best
That's the spot
Happens more often than you know
She was a little uhm, hairy…
Ready, set…
Smooth
Good for me at least
To sum it up
Gotta hand it to reddit users, this thread made me laugh for hours. Hope it does the same for you too!
comments